Derrick Roberts, owner of Pop Around the Corner in Denison, Texas (www.poparoundthecorner.com) is shipping popcorn all over the country during the Covid-19 outbreak.
But he's also making it easier for customers walking by to know what he carries and making it easier for them to make a purchase without entering his doors.
Derrick created this exterior sign with a QR code on it that can be instantly read by any camera on any mobile device.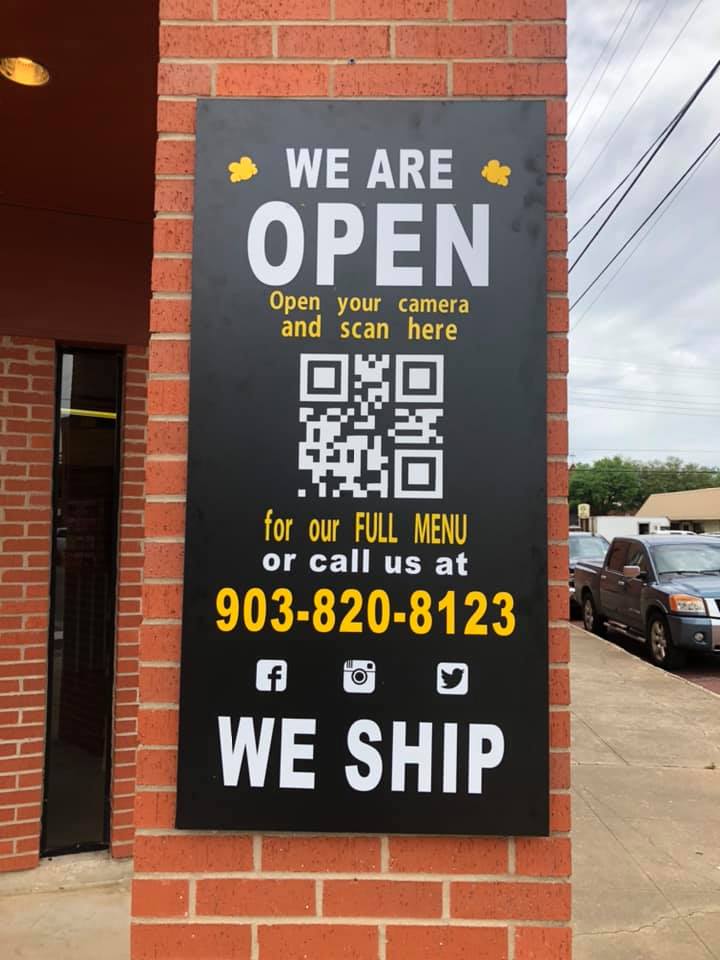 Best of all, this was extremely easy to do.
First, Derrick went to bitly.com and shortened his website address. By doing this, the QR code is visually simpler and easier for a camera to read.
Then, he went to OnlineLabels.com and generated a QR code that he could put on his sign that when a consumer opens their cell phone camera and focuses it on the QR code, Pop Around the Corner's website immediately opens up to their product page where consumers can look at their amazing Signature flavors.
Finally, on the sign, Derrick wrote the words: "Open your camera and scan here" for those who don't know what to do.
Simple.

Another step helping customers learn about your business, even when they might not be inclined to walk inside.